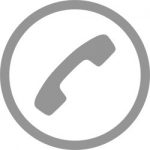 Our preferred method of contact is telephone so that we may discuss and address your questions in detail.
Opening Hours
These are our standard office and workshop opening hours.
Monday-Saturday: 10:00 AM – 4:00 PM
We are closed on Sunday and all holiday days observed in the UK.
Telephone
You may contact us via telephone using the following numbers:
Calling in the UK:
01702 820 033
Calling in the USA:
203-307-0739
Email
We have an email support system where you can speak directly with our staff via email.  You can use this to discuss your order from the online parts store and telephone order, discuss workshop services such as restorations, etc. or you can simply use it for general questions and enquiries.